Shakespeare on the Rock Presents
The Comedy of Errors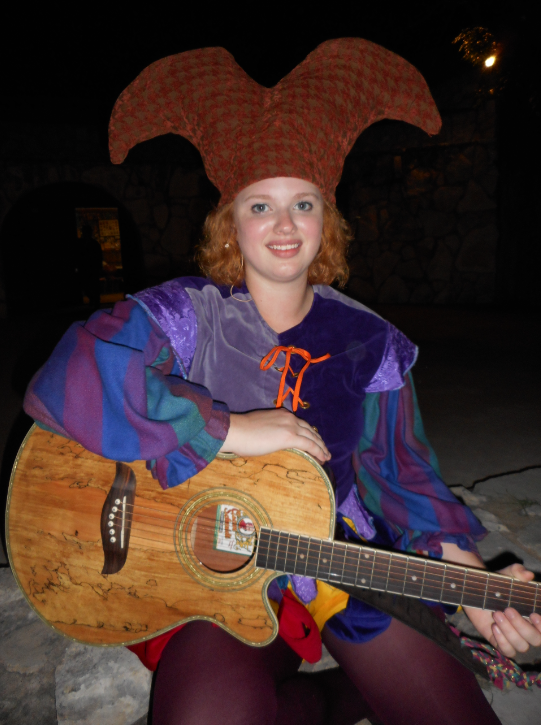 Salado's Tablerock Amphitheater is the setting for Shakespeare's play The Comedy of Errors on Friday June 3rd and Saturday June 4th at 8:00 PM. Kelly Parker, Tablerock Board of Directors member, will direct The Comedy of Errors, one of Shakespeare's beloved comedies. Mr. Parker is the McLennan College Director of Theater in Waco and lives in Salado. The roles will be portrayed by college students from the Central Texas area.
The Comedy of Errors, one of Shakespeare's earliest and most farcical comedies, guides the audience through a slapstick romp with two sets of long lost twins, irrepressible mistaken identity, mischievous shenanigans, and romantic intrigue. Join in as two sets of brothers, both names Antipholus and Dromio, unknowingly cross paths in the bustling city of Ephesus leaving a slew of erroneous histrionics in their wake.
Tickets may be purchased at the gate on Friday June 3rd and on Saturday June 4th. Prices are: $10.00 for an adult and $5.00 for children 12 and under. The ticket office and concession stand will be open at 7:00 PM, pre-show begins at 7:30 PM and the play begins at 8:00 PM. Tablerock Amphitheater is located at 409 Royal Street, one and one half blocks from Main Street in downtown Salado. For directions our Map. For school and church groups of over 20 attendees, please contact Jackie Mills at 254-947-9205
The cast and crew members of this farce will guide you on a merry chase, they are as follows: Tanner Coone as SOLINUS, Duke of Ephesus; Alexander Jay Alvarez as AEGEON, a Merchant of Syracuse; Alec Ehringer playing ANTIPHOLUS of Ephesus, Twin, son to Aegeon & Aemilia; Cody Beseda as ANTIPHOLUS of Syracuse, Twin, son to Aegeon & Aemilia; Cameron Gradel as DROMIO of Ephesus, Twin, attendant to Antipholus; Kailin Riley playing DROMIO of Syracuse, Twin, attendant to Antipholus; Jennifer Ringer as ADRIANA, Wife to Antipholus of Ephesus; Samantha Damon as LUCIANA, her Sister; Sara Westerfiled as LUCE, Servant to Adriana; Russell Hardy as BALTHAZAR, a Merchant; Erik Anderson playing ANGELO, a Goldsmith; Christopher Arnold playing MERCHANT, Friend to Antipholus of Syracuse; Mitchell Voorhies as A SECOND MERCHANT, to whom Angelo is a debtor; Lauren Hill as AEMILIA, Wife to Aegeon, an Abbess at Ephesus; Rowdy Dodd playing PINCH, a Schoolmaster and a Conjurer; Keele Halbert as SERVEVANT GIRL; Lacey Drew as A COURTEZAN; Hunter Allen as GAOLER; Lamec Rosas as GUARD; Erin Rose Morley is the Stage Manager; Darlisha Blaybock is the Technical Director.