Salado Legends Auditions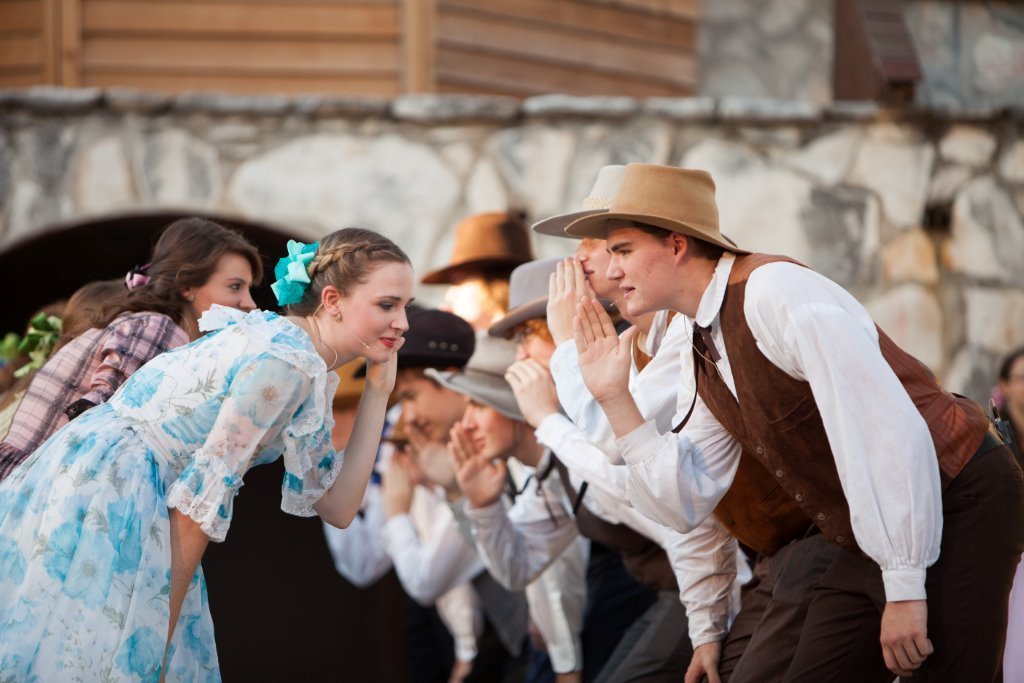 February 6 & 7, 2016
Auditions for the 2016 season of the outdoor musical drama, Salado Legends, will be held on Saturday, February 6th and on Sunday, February 7th at 3:00 P M, you may attend either day. Auditions, conducted by Salado Legends Director Donnie Williams, will be at Tablerock Amphitheater's indoor stage located at 409 Royal Street in Salado, Texas.
Salado Legends requires singers, actors of all ages, dancers, and stage/tech crew. Last year's cast, crew and workers consisted of over 100 people ranging in age from 3 years to 85 years of age. Thirty-five families used Salado Legends' rehearsals and performances as a family project. The old saying, "The families that play together stay together", still holds true.
Singers should bring tape and tape player for their accompaniment, CD player will be available. Actors will give cold readings from a Salado Legend script. Dancers need only list their experience. Rehearsals, by scene, begin June 6th weekday evenings 7:00 to 9:30. Performances on July 23, 30 and August 6.
Scholarships are available for college students, and high school students graduating in May of2016, or high school students taking college courses. The 2016 scholarship funds available are over $10,000.00 and are distributed by the Director according to need and service. Tablerock is a volunteer theater, no compensation for cast or crew.
Please call Tablerock Amphitheater at 947-9205 with audition questions.