Thom the World Poet is Guest Host Poet at Tablerock's 23nd Annual
Central Texas Poetry & Prose Reading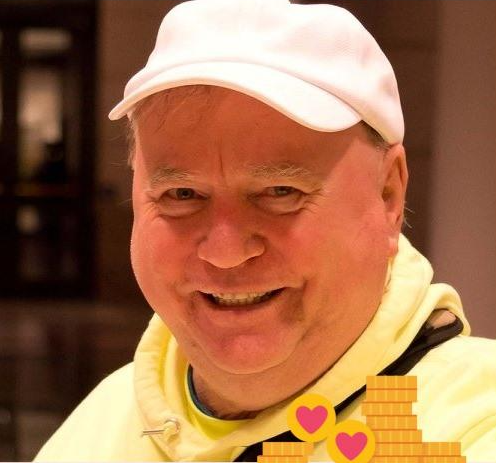 Thursday, February 2nd, 2017
On Thursday, February 2nd, 2017, from 7:00 P. M. until 8:00 P.M., invited Central Texas poets and writers of prose will grace Tablerock's inside stage to read their works. Invited readers will read five minutes of their works. The invited readers are: Nancy Fierstien from Dripping Springs, Richard Egg from Salado, Barbara Carr and Jack McCabe from Austin, Phillip Abbott from San Antonio, Donna Bowling from Temple, TX, Barbara Sorge from Belton, TX and the two Salado High School Poetry Contest Winners from Mrs. Terri Seaton's English class on Poetry. An open microphone at 8:15 encourages new poets and writers to read two minutes of their work. All participants in Central Texas Writers of Poetry and Prose must read from their original work or have a designated reader. The writer's works may be published or unpublished. A table will be provided for writers to display published works, sell books or tapes.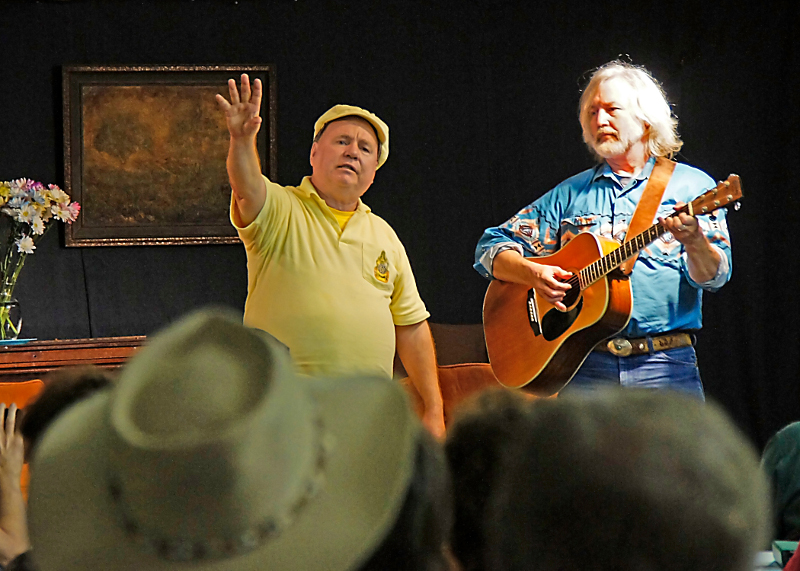 Guest Host Poet will be Thom Woodruff, originally from Australia and a hardy transplant to Austin. Thom Woodruff tours England and Australia Poetry Festivals when possible and in his adopted city of Austin he can be seen improvising with musicians, at open mics, or hosting open mic venues in Austin and towns all over Central Texas.
In April of 2015 Thom Woodruff, aka The World Poet, was honored as a Founder of Austin International Poetry Festival, and in 2015 he was a featured performer at the Forrest Fest in Lamesa, Texas. He also hosted Austin's WASSAIL!, an Annual Children's Benefit that raised over $3,500.00 this season. Thom also read poetry to celebrate Medicare's 50th Birthday, and was invited back for more! Never at a loss for talent or time, Thom has initiated new monthly readings for 2016 at Half Price Books, and has arranged for weekly readings at Rad Radam Food Court in South Austin. He is celebrating his 18th year as host of "Expressions," a themed reading held at the Austin Bahai Center. This World renowned poet actively supports readings in San Marcos for "Wake The Dead" at Stellar Cafe, in Dripping Springs at Awesmic City Cafe for "Thirsty Thursday", and in Georgetown at Cianfrani's On The Square hosted by the Georgetown Poetry Festival. He also leads and has helped form the "Temple Live Poets" monthly gatherings held in Belton, Texas at the Public Library. Apart from being published daily in the GONZO Blog in Devon, England, and in the Cornwall, England, News, Thom is fast becoming a Texas fixture, so much so that he was nominated for Texas Poet Laureate in 2015.
Poets wishing to add their poem to the Tablerock Poets 10th Annual Anthology, "Animal Tales", may submit three poems about animals to tablerock1@aol.com, as an attachment, for consideration. Please use Tablerock's submission guidelines. For a copy of submission "Guidelines" see our web site: www.tablerock.org There is no admission fee for our Festival on February 2nd. Refreshments are available for purchase. Tablerock Amphitheater is located in Salado, Texas at 430 Royal Street. The indoor stage is located in the building behind the amphitheater stage.
Guidelines for 10th Annual Tablerock Anthology "Animal Tales"
Poets Submission Rules
Poetry due date Jan. 31, 2017
100 books published by July, 2017
You may enter 3 poems total, in one submission.
Submission should be e-mailed in an attachment - no snail mail
Attachment (up to 3 poems as one attachment) to tablerock1@aol.com only
Poetry will be juried by select published poets
Only 38 poems will be accepted for publication
Each poet selected to be printed in the anthology will receive 1 free book
Theme of 2017 Anthology is: Animal Tales
Printing Rules for Submission:
33 lines including title, blank lines, poet's name
12 point, single spaced, single sheet of paper
No more than 65 characters and spaces per line
List your name, mailing & e-mail address, and phone # on your submission, so that a free book can be mailed to you if you are selected for the anthology.